Detta evenemang har redan ägt rum.
Demoersleutel Showcase! @ BrewDog Bar Malmö
8 mars, 2020, kl 12:00

-

23:00

Gratis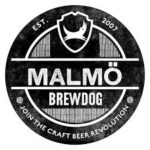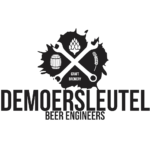 MBW continues with wonders and wizardry courtesy of the Beer Engineers at Brouwerij De Moersleutel in the form of world-beating stouts and sours.
We've got our hands on some extremely special beers from these four brothers from the Netherlands, including the only keg of a scarcely-believably good Imp. Stout in the whole of Swedonia!
Skål!
Line-up:
. Smeerolie Coconut Milkshake – 10.0% coconut & vanilla-infused imperial stout.
. Barcode Black – 12.0% imperial stout, barrel-aged in Japanese whisky & port barrels.
. Drop the Fruits (Morgondagens & Wizard collab) – 6.0% triple-fruited candy weisse w/liquorice.
. Blueberry Cupcake Sour (Greatful Deaf collab) – 7.0% Blueberry pastry sour.